WELTPLAST AGRO
Irrigation pipe system
The Weltplast.Agro ® irrigation pipe system comes in two production lines:
1. Weltplast.Agro® Standard_PEHD/Irrigation Pipe System with sand bed
Single-layer pipes in black with a green line are used to convey water for surface and underground irrigation, and are placed in an open trench with a sand bed. They are made of PE 80/PE 100 material and come in sizes ranging from 16 mm to 630 mm.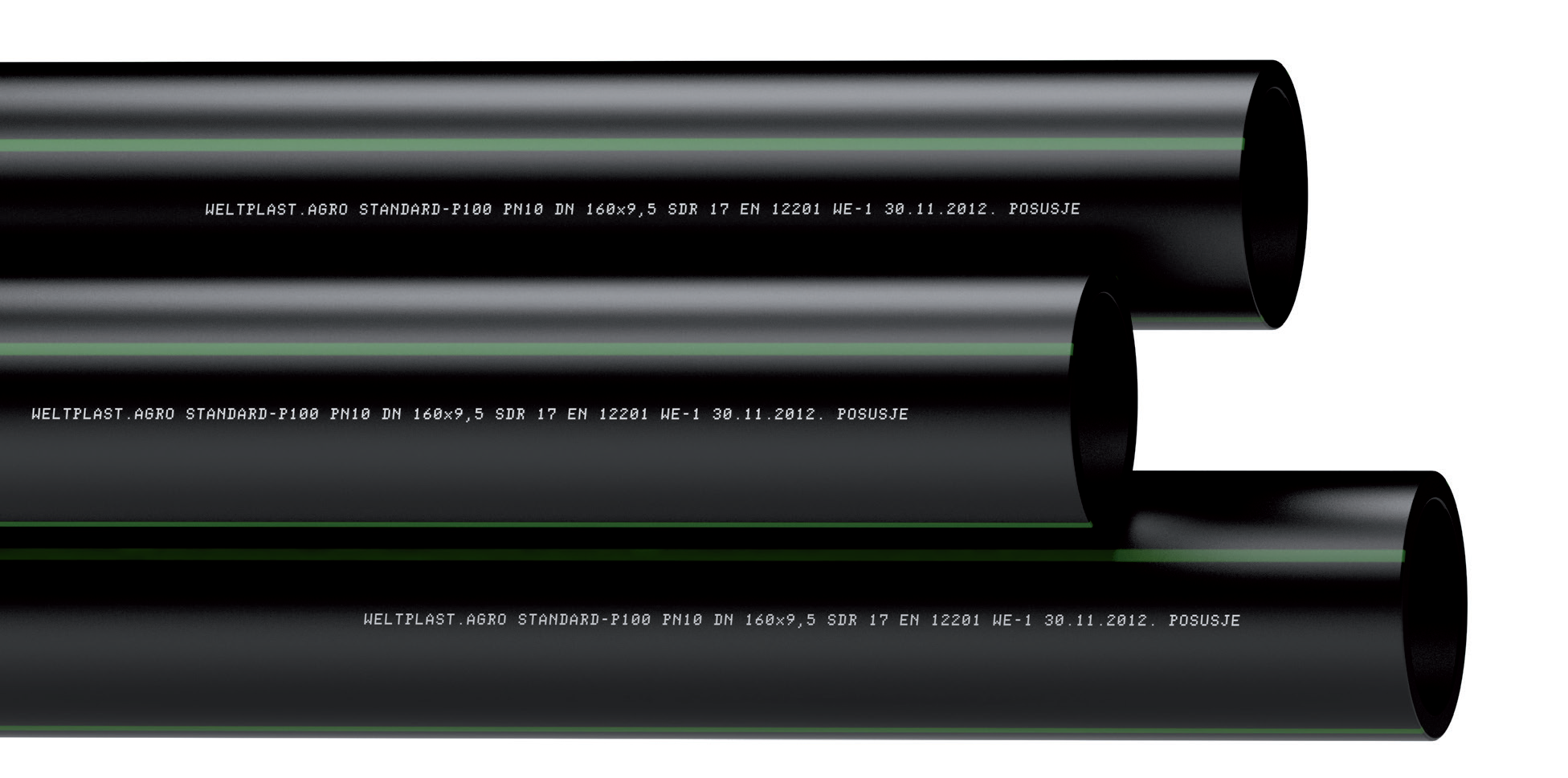 2. Weltplast.Agro® PE100 RC-2S/Irrigation pipe system for open laying without sand bed
They are dual-layered, made of PE100-RC, with a green outer and a black inner wall, placed in an open trench without a sand bed.
Benefits:
extremely lightweight, outstanding flexibility and durability, resistance to corrosion
high suitability for irrigation systems, as pipes withstand even constant water flow and soil movement
inner smoothness and high flow rate preventing clogging with dirt from unfiltered water
installation in various agricultural processes
Send inquiry